Beware of Bacon Bits by Celeste T. Parker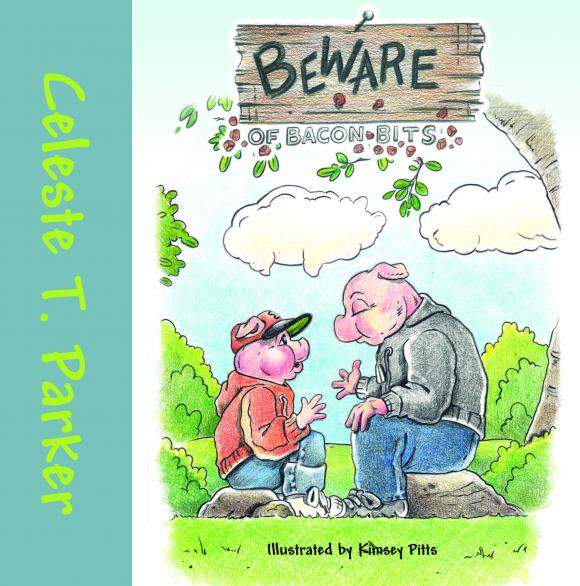 Before they can walk, boys are taught to stand tall, be strong and not cry. Little wonder why later as men, some find it difficult to kneel (pray), show emotion, and share true intimacy. They aren't taught how to be a covering, but how to conquer. The world goes on to define manhood by the amount of physical strength, money and women a man has. What a man thinks of himself is his first reputation and has a lot to do with what others will think. How important it is then, if we want to improve the measure of men, that we give boys better tools by which to gauge
themselves.
Beware of Bacon Bits
is such a tool. During a walk with his dad, Bo Jr. discovers that there is strength in weakness, that a life of significance is often one of sacrifice, and that we must eventually put away childish things.
Pigs Don't Wear Pearls by Celeste T. Parker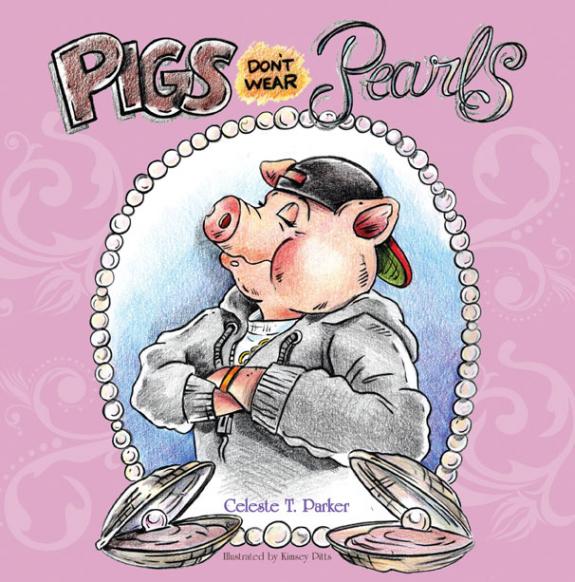 A large part of "the girl experience" is reading and believing in fairytales. While dreams definitely do come true, God- in His infinite wisdom- has a unique one for each of us. For some, marriage is a part of the happy ending. For others, it is not. Yet most girls are groomed from an early age to go to great lengths seeking the acceptance and approval of their male counterparts.
Pigs
Don't Wear Pearls
reminds its readers in general, and girls in particular, that they are God's priceless possessions. A catalyst for confidence, this book creates the opportunity for parents, guardians and teachers to converse with their children about how precious they are.
Based on Matthew 7:6, "Don't give to dogs what belongs to God. They will only turn and attack you. Don't throw pearls down in front of pigs. They will trample all over them,"
Pigs Don't Wear
Pearls
is a good bedtime story, but an even better wake-up story. Awaken your child to the gem that lies within today...
Chop Shop by Celeste T. Parker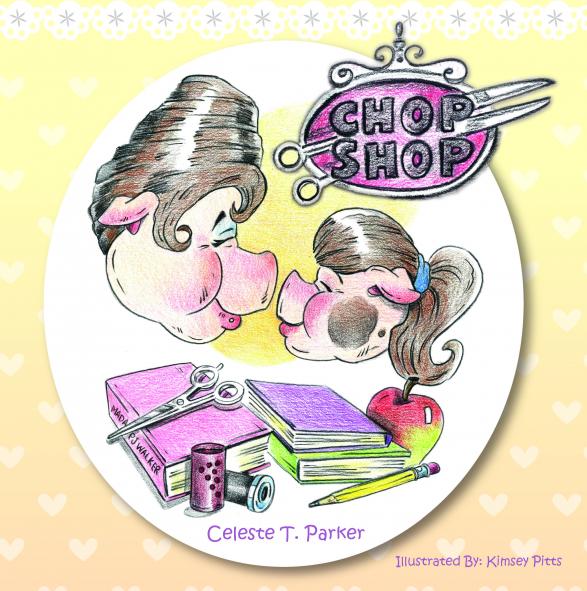 Go into any checkout line, look on the cover of the women's magazines, and you are guaranteed to find the subject of "beauty;" it's not so distant relative "weight loss;" or its kissing cousin "aging." In fact, you don't even have to leave home, but need only turn on the TV for a dose of "reality." We are raising a generation of desperate wives: desperate to be considered beautiful, desperate to look thin, desperate to stay young, desperate to be happy, desperate to be loved. Our greatest heartbreak quite often is not at the hands of men, but from stepping on the toes of other women, including ourselves. Enter Lovely Azur (pronounced "as-you-are"), who after a rough day, runs into the beauty salon and into the arms of her mother, True. She receives an afterschool lesson that goes beyond goals of glamour and delves deeper than dyed roots. Chop Shop cuts down fashion fallacies and urges girls to stand tall and firm like palm trees, prepared to weather life's storms.